Boost-a-Main installation at the 16 bedroom estate in Eastbourne
04 Oct 2021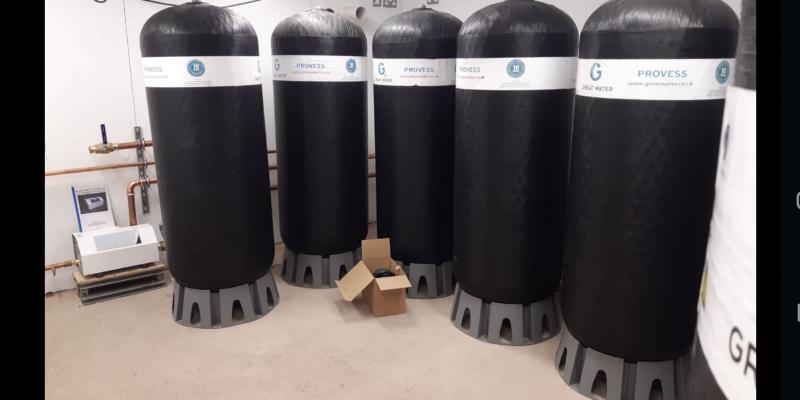 Another large successful project by Great Water specialists, when we were asked by local architects to design a project for a private 16 bedroom estate in Eastbourne East Sussex. Design criteria was to facilitate all 16 ensuites working simultaneously with the potential for up to 32 showers over a 30 minute period.
Great Water assisted in the boosted main water pressure design and followed up with commissioning assistance to the mechanical engineering.
Great Water supplied eight of 660 vertical water accummulators and 1 Boost-a-Main model 15, 42 mm pump to achive the correct pressures and flow rates over the 5 floors from the basement plant room, which previously had a 30 year old gravity tank and a failing twin booster pump installed. Great project.