Boostamain successfully installed in a 4 bed/4 bath property plus a separate annex in Ockley, Dorking
15 Oct 2021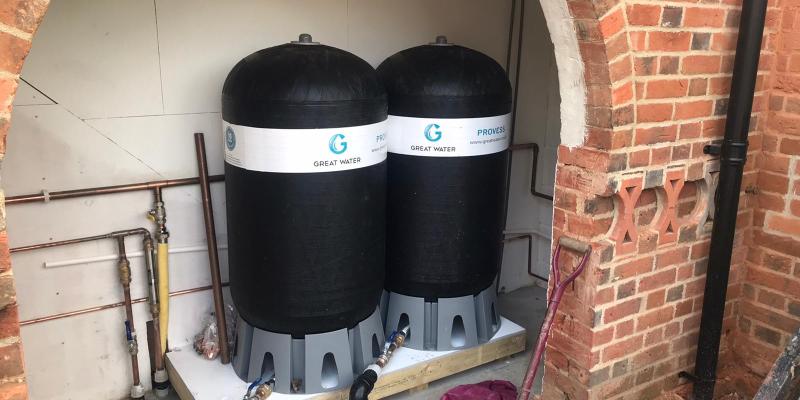 And another successful Boost-a-Main project. Great Water Boost-a-Main system was installed in a 4 bedroom property in Ockley. Specification was for 4 showers to run together at peak times. The system was designed by Great Water after the site meeting with the design and build developers, the main pressure and flow tests were obtained, to give three 3 separate feeds from the Provess boosted system.
As the mains static pressure was over 5 Bar, there was no need for the Boos-a-Main pump, as the Provess accumulators would hold up 6 Bar without the need for adjustment or commissioning.
The incoming mains flow rate before the Great Water systems were installed - was 13 lpm to the property and, once the Boost-a-Main was installed through correct pipe sizing and design, the property now enjoys over 150 lpm across hot and cold supplies without any pump assistance.