Great Water Boost-a-Main installation in Oxshott Surrey
27 Oct 2021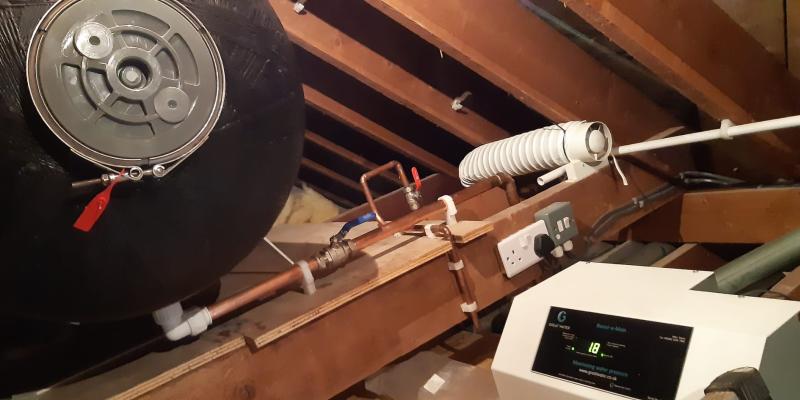 Another fantastic project by Great Water Boost-a-Main in Oxshott, Surrey.
Project ordered by the Epsom based plumbing and heating installation company.
Project description: A residential project with 6 bedrooms with one master en suite and four shower rooms.
Property description: A large detached property over three floors with up to 8 adults using water at peak times.
Project design criteria and specifications:
Client specified that all showers could be used simultaneously with a combined flow rate of 75 lpm for up to 8 minutes showering time.
Great Water specialists arranged the site visit with the client and the installers, during which we established the existing mains supply, which was 12 lpm @ 2.5 bar static water pressure at ground level. As such, there was no plant room to site boosting equipment, and therefore it was recommended that the space in the loft be used for Boostamain, and a system was designed to achieve client's requirements.
Liaised with installer with regards to installation, pipe sizing and retro fitting to existing pipe work.
Great Water installed: Two 660 Horizontal Provess composite water accumulators, complete with cradles, plus one model 10/28mm Boost-a-Main pump were installed.
Flow rates achieved: 80 lpm at 3 bar operating pressure.
Boost-a-Main is the direct connected mains water booster. It uses the kinetic capture techonology.
Boost-a-main pressurises and controls accumulated water.
Perfect for multiple bathroom applications.
Contact us for more Boost-a-Main information.