Great Water Boost-a-Main Project in South Godstone
19 Nov 2021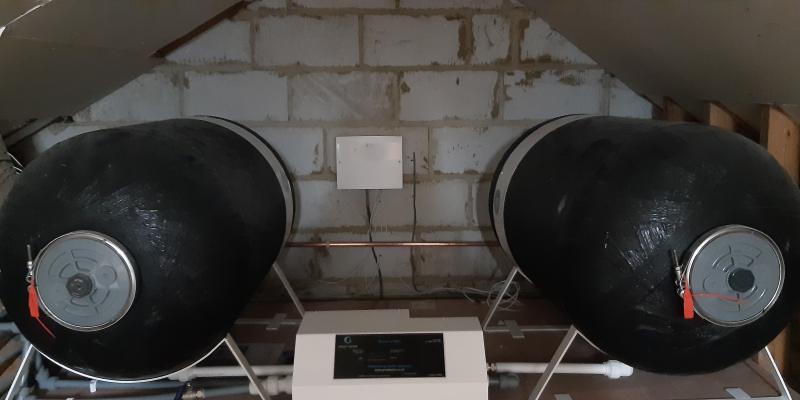 Another Successful Great Water Boost-a-Main residential project in South Godstone, East Surrey.
This residential project was ordered by Cooney & Co for the property in South Godstone.
Property description: 3 bedroom, 3 bathroom property plus 1 bedroom/bathroom annex. The property is using a combi boiler and the 300L unvented cylinder.
Design criteria and specifications: number of showers: 4, potentially to be working simultaneously over a 10 minute period in peak times.
What Great Water specialists did: Advised on pipe sizing, installation and sizing capacity of the system after a site visit, showing existing cold water main test of 1 bar @ 10 lpm
What model accumulators were installed: two of 440 horizontal Provess accumulators, and one of Boost-a-Main model 10 pump.
Flow rates achieved: 80 lpm litres per minute @ 3 bar water pressure.
What is Boost-a-Main?
Boost-a-Main is a fully compliant mains water pressure boosting pump system. Manufactured in the UK.
The Boost-a-main pump supplements the mains water pressure, increases the amount of water pressure and also increases the amount of water it is able to store in a given size of accumulator.
Contact Great Water for more information about Boost-a-Main, and if you would like a site survey: 01932 245 783